Submit Police Report Requests ONLINE Click link to go to our new SECURE form!

Download PR Requests/Assignment Sheets
---
PCA

provides casualty inquiries in and around Tennessee, including accident scene photos with computer graphics and computer drawn diagrams. Video can also be recorded and DVD services are available. We can take statements of individuals and deliver them in a professional format. We also retrieve police reports anywhere in the U.S. or Canada. Owner, Donna Warren, has in excess of 35 years casualty experience as well as litigated file expertise.

Our home office is centrally located in Nashville, and we have representatives who are on call to cover the entire state for photo scenes, witness canvasses and individual statements. We pride ourselves on quick turn-around times and strive hard to deliver police reports as soon as possible. We can often e-mail some scene images on "rush" jobs within 2 days of assignment.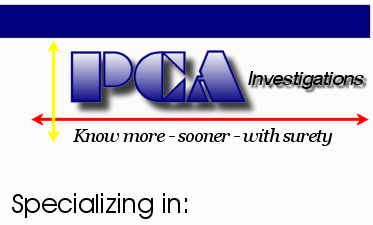 Accident scene photos/witness canvass
Police report retrievals
Background checks
Video/DVD services
Individual statements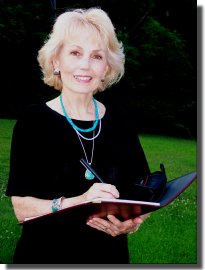 Donna Warren, SCLA, PI, Owner
---
This site is Netscape/Mozilla friendly
and is best viewed with
Netscape 6, Mozilla Firefox
or Internet Explorer 6
or higher.

Thank you for visiting PCAInvestigations.biz!